Hot Shot Headlines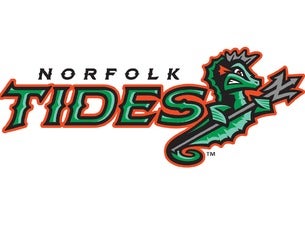 Image Credit: Ticketmaster
The Norfolk Tides are our home baseball team!
The Tides' home, Harbor Park, opened on April 14, 1993. This year is it's 25th anniversary!
The Tides are a minor league team in the Triple-A International League. Prior to 2007, the Tides were affiliated with the New York Mets for 38 years. For the last 11 years, the Tides have been a farm team for the Baltimore Orioles. Harbor Park can hold 11,856 people!
The long-time mascot is Rip Tide. He's hilarious!
Image Credit: Wikipedia
And, yes, he has a baseball for a nose.
Not too long ago, the Tides changed their color scheme to green, black, orange, gray, and sea foam, and added a seahorse mascot.
For more information, check out this link: Norfolk Tides
---
On Tuesday night, we enjoyed a night of good food, a few drinks, great conversation, and the game with several of Al's…
View original post 170 more words